My baby girl is 18.8lbs and 27 inches long. She is getting big!!! lol Going to be tall like her daddy. I was told to start her on rice cereal today. Every 5 days I can start her on something new. She enjoyed her first "meal" ate almost all of it like a champ. Mommy was so proud! Here are a couple pics from today... some of her sitting and some of her eating!
PS... I have my pictures watermarked and I can trace them so be nice and don't steal!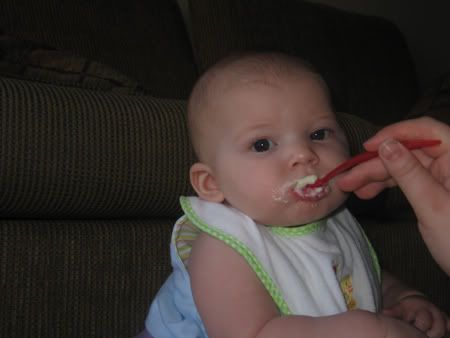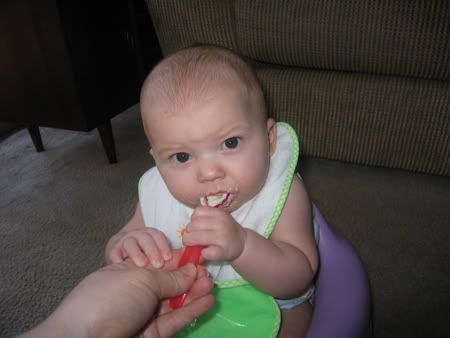 That's all for tonight! Everyone Sweet Dreams and talk to you soon!