This was a great day for my princess! Everything went as planned. Was a very nice day but I'm glad it's over. I am beat!
Here little Miss Tally is eating her cake. So delicate, barely getting dirty.

Yummmm, now to get this off of my hands.

Hmmm still not coming off of my hands.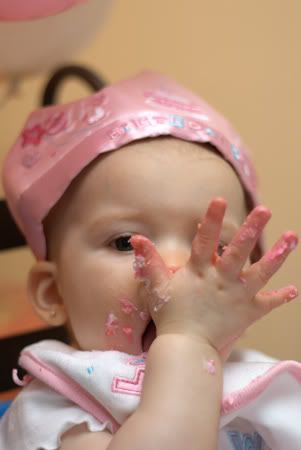 Sure am getting sleepy... ACK my eyes (this is when the crying started)

Woohoo present time!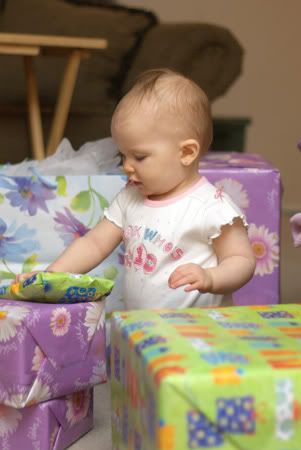 Ann Marie "Tally let me help you!"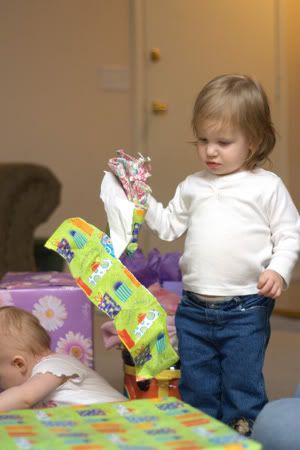 Ooooo drums "Thanks Nana"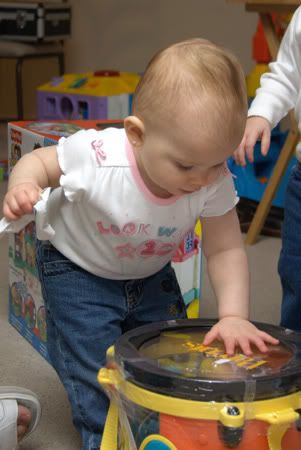 Ok.... who put this bow on my head?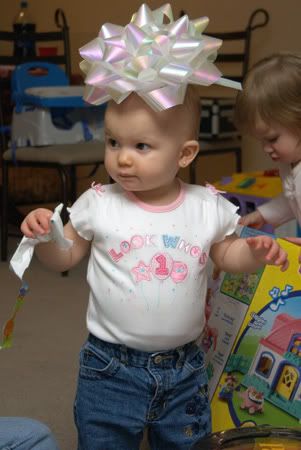 Mmm these balloons taste good too!

Yes Miss Ann Marie is a princess too!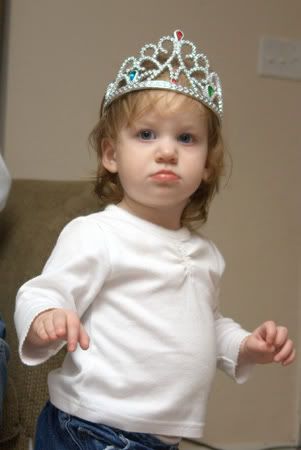 So that was our day! Thanks for sharing it with us! I promise to have a longer post after MIL leaves Monday, enjoy your weekend...