Ok on this first one I'm not sure if I am done yet. This is what I have so far and I'm loving it. Those are the letters I made in the spring. I used Mindys Baby Breath kit again. (Love it)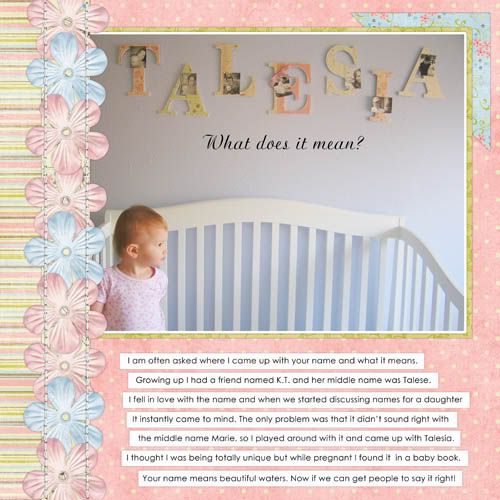 Now we have one with Miss Mints new Oopsy Doodle Kit, I love this kit! It has so many cute embellishments!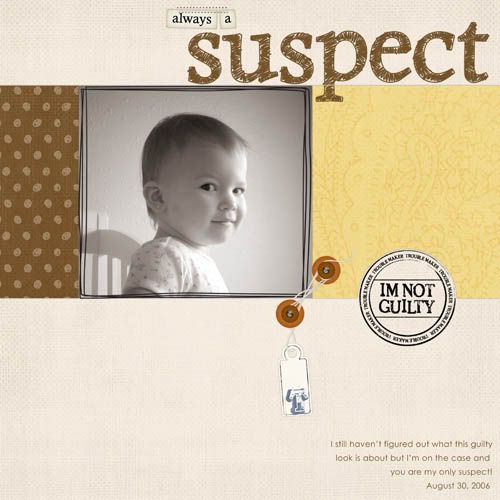 I usually don't like contest but challenges I don't mind everyonce in a while. So this is what the next one is. Jen Wilsons Meaningful contest, haven't even posted this one in my gallery, only the Jen Wilson one.
The Mint Chicks have been doing scraplifts of eachother and this is my take on one of Colleens pages.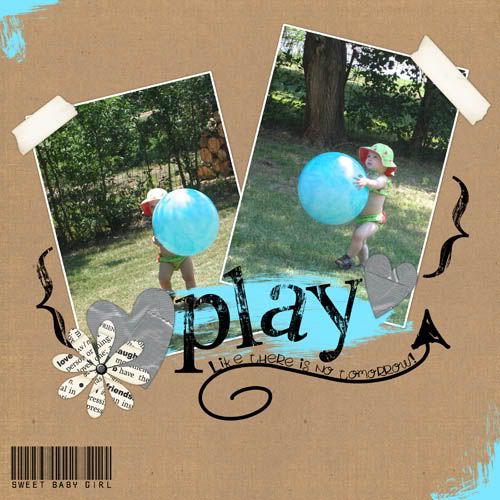 Another scraplift this time one of Joanns pages, I think I'm next weeks... eek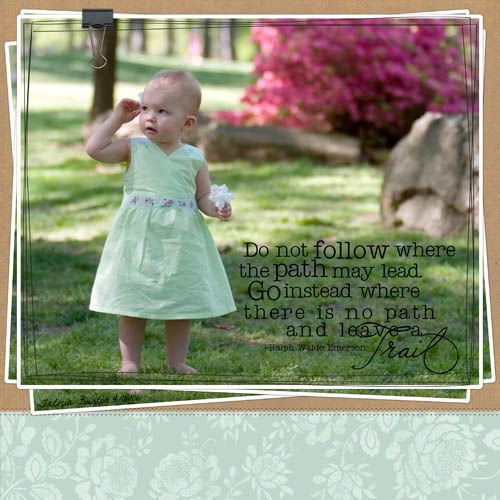 So then Jasabeanie had a birthday a few days ago and made some cute doodled brackets/arrows/fun shapes. So I used them in these last 2 LO's along with her Jellybeanie and Minty Passion kits.
That's all folks! Hope everyone has a great Thursday and I'll try to post again later this afternoon on how her appt went!