For the 3rd day in a row, I went over my points. Not a little either. So disappointed in my willpower! I drank my water though. I can say I was good with that. We walked the zoo, I am counting that as exercise for the day. We were there for hours so I'm sure I got a workout with those hills. Eating is just my downfall. I am going to have to remove sweets from my house. The rocky road brownies are delish... that's a problem. I ate 2, possibly 3 today. (seriously can't remember if I had that 3rd, sad I know) So I told Matt to take them... eat some now and take all but 1 to work with him tomorrow!! They have to go!!!!!!!!!!!!!! Then at the zoo my parents brought KFC, after we ate at home but I couldn't tell them no, when they bought food for us. Need to have a serious talk with my mom tomorrow, I know she isn't sabotaging me on purpose but I need to talk to her. So for the 3rd day in a row... TOMORROW IS A NEW DAY! I found an awesome site through Carrie, it's free and called
http://www.sparkpeople.com
, I am definetly considering changing to it from weight watchers since its free and money is soon to drop again do to my finally getting added to Matt's insurance in August.
I made a page with Mindys new kit "Treasured" It's about being on my road to Self Acceptance! Also did it for a LO challenge on Sara's blog.
And here are some cute pics from the zoo!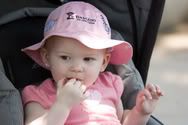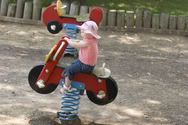 Night!